MIKE PRIDE (solo) - Listening Party (Akord Records/Subkulturni Azil 2015)
Debut solo album by Mike Pride!
Solo compositions for various percussion instruments, studio creations, glockenspiel etudes & drum set improvisations.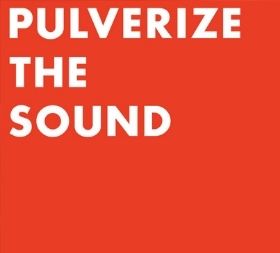 PULVERIZE THE SOUND (Relative Pitch 2015)
Peter Evans (trumpet, compositions) Tim Dahl (electric bass, composition) Mike Pride (drums, percussion, nose flute, compositions)
THE SPANISH DONKEY - Raoul (RareNoise Records 2015)
Joe Morris (electric guitar) Jamie Saft (organ, mini moog & echoplex piano) Mike Pride (drums)
Available as 180 gram double gatefold LP, CD or DL HERE.
PERIOD - 2 (Public Eyesore 2014)
Charlie Looker (baritone & acoustic guitar) Mike Pride (drums & percussion) Chuck Bettis (voice & laptop) + Darius Jones (alto sax) Sam Hillmer (tenor sax)
MIKE PRIDE / From Bacteria To Boys - BIRTHING DAYS (AUM Fidelity 2013)
Jon Irabagon (alto & tenor saxophone) Alexis Marcelo (piano, synthesizer) Peter Bitenc (doublebass) Mike Pride (drums, percussion, compositions) + Jonathan Moritz (tenor sax) Jason Stein (bass clarinet)
MIKE PRIDE - DRUMMER's CORPSE (AUM Fidelity 2013)
Oran Canfield, Russell Greenberg, John McLellan, Bobby Previte, Ches Smith, Tyshawn Sorey (drums & gongs) Fritz Welch & Marissa Perel (vocal, percussion) Chris Welcome (guitar) Eivind Opsvik (bass) Mike Pride (drums, percussion, organ, vocal, nose flute, composition)
MIKE PRIDE'S FROM BACTERIA TO BOYS -INBETWEENWHILE (AUM Fidelity 2010)
Darius Jones (alto sax) Alexis Marcelo (piano) Peter Bitenc (doublebass) Mike Pride (drums, compositions)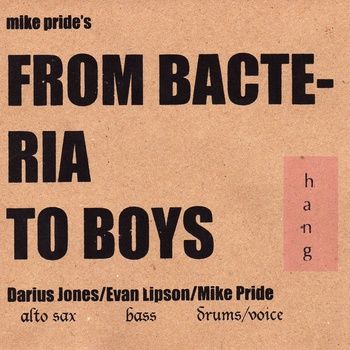 MIKE PRIDE'S FROM BACTERIA TO BOYS - HANG (Funhole Records 2006)
Darius Jones (alto sax) Evan Lipson (basses) Mike Pride (drums, percussion, vocal)
KIRK KNUFFKE & MIKE PRIDE - THE EXTERMINATING ANGEL (NotTwo Records 2013)
Kirk Knuffke (cornet) Mike Pride (drums, percussion)
JON IRABAGON / MIKE PRIDE / MICK BARR - I DON'T HEAR NOTHIN' BUT THE BLUES Vol. 2: APPALACHIAN HAZE (Irabaggast Records 2012)
Jon Irabagon (tenor sax) Mick Barr (guitar) Mike Pride (drums)
THE SPANISH DONKEY - XYX (Northern Spy 2011)
Joe Morris (electric guitar) Jamie Saft (keyboards) Mike Pride (drums, percussion)
ANGEL OV DEATH - Live in Space and Time DVD (Veal Records 2009)
Andrew D'Angelo (alto sax, bass clarinet, laptop) Jamie Saft (keyboards, guitar) Mike Pride (drums, vocal)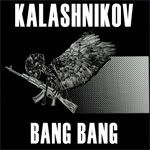 KALASHNIKOV - BANG BANG 2cds (Veal/Funhole Records 2009)
Jamie Saft (keyboards, guitar, bass) Mike Pride (drums, percussion, vocal, flutes/whistles)
BUNDA LOVE - BEARDS & CALVES 2cds (Funhole Records/Mang Disc 2009)
ID M THEFT ABLE & Mike Pride (voice & objects) + Blanca Martin (2 string violin)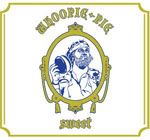 WHOOPIE PIE - SWEET enhanced cd with video (Veal Records 2008)
Bill McHenry (tenor sax, voice) Jamie Saft (bass) Mike Pride (drums)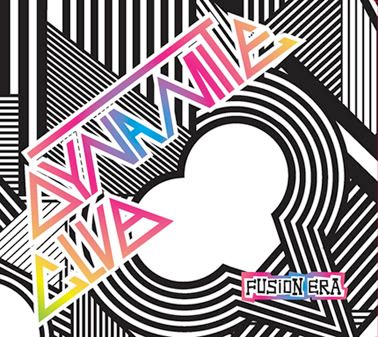 DYNAMITE CLUB - FUSION ERA (Caminante Recordings 2008)
Kentaro Saito (guitar & vocal) Evan Lipson & Jesse Krakow (electric bass) Mike Pride (drums & vocal)
BUNDA LOVE - Mit Saft DVD (Funhole Records/Frank Booth Industries 2007)
ID M THEFT ABLE & Mike Pride (voice & objects) Jamie Saft (keyboards, guitar)
EVIL EYE (Funhole Records 2007/2004)
Jonathan Moritz (tenor sax, composition) Nate Wooley (trumpet) Ken Filiano (doublebass) Mike Pride (drums, composition)
BUNDA LOVE QUARTET - STRANGE MANE (Sachimay Interventions 2006)
ID M THEFT ABLE (objects, voice) Mike Pride (percussion) Blanca Martin (2 string violin) Don Pride (nylon string guitar)
MARCOS FERNANDES & MIKE PRIDE - A MOUNTAIN IS A MAMMAL (Accretions 2006)
Marcos Fernandes & Mike Pride (drums, percussion, field recording & laptop)
ANDREW D'ANGELO TRIO - MORTHANA WITH PRIDE (Doubt Music, 2006)
Andrew D'Angelo (alto & baritone sax, bass clarinet) Anders Hana (guitar) Morton Olson (drums) Mike Pride (drums, amplified percussion, vocal)
AARON ALI SHAIKH / JAMES ILGENFRITZ / MIKE PRIDE - DEALBREAKER (Utech Records 2006)
Aaron Ali Shaikh (alto sax) James Ilgenfritz (doublebass) Mike Pride (drums)
A NED MUFFLEBURGER CHRISTMAS: SANTA'S SAC (Funhole Records 2005)
Mike Pride (vocal, percussion, guitar, toy piano, tapes) Dave Pride (Bb clarinet)
NED MUFFLEBURGER BAND - DELANCEY (Funhole Records 2005)
Mike Pride (vocal, guitar, post production) Fritz Welch (styrofoam drumset, percussion, voice) Scarecrowoven (electronics, vocal) Mike Gamble (mini-keyboard) Jesse Krakow (bass) + Diva (vocal)
NED MUFFLEBURGER BAND - COLLYMORE (Funhole Records 2005)
Mike Pride (vocal, percussion) Sam Hoyt (trumpet) Mike Gamble (guitar) Evan Lipson (bass) + DJ Jen-X (vocal)
DYNAMITE CLUB - IT'S DEEPER THAN MOST PEOPLE ACTUALLY THINK (Funhole Records 2005)
Kentaro Saito (guitar, vocals) Mike Pride (drums, percussion, keyboards, tenor sax, vocals) Byrne Klay (bass, midi arrangements) + Nate Wooley (trumpet) Aaron Ali Shaikh (alto & baritone saxophone)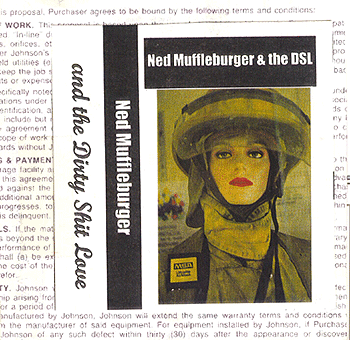 NED MUFFLEBURGER - & THE DSL (Funhole Records 2002/1998)
Mike Pride (vocals, drums, percussion, guitar, bass, keyboards, tapes, woodwinds) Scarecrowoven (vocals, guitar, bass, drums) Chris Livengood (guitar) Mike Gagne, Jr. (guitar, bass, samples) + Andy Robbins (drums) Dave Pride (voice, belly & coins) Keith Jordan (guitar) Michael Robinson (voice) Brooke McClure (laughter)